WordCamp Montreal is a community-run event that includes as many people as possible in our decisions, however the core responsibilities tend to fall in the hands of a few key organizers who make sure that all the work gets done.
WordCamp Montréal 2015 Organizers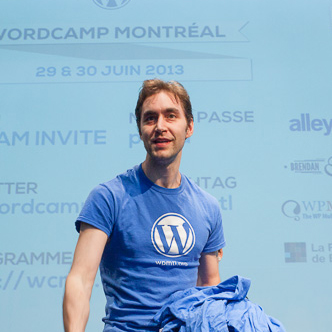 Carl Alexander is a PHP developer that loves learning about advanced technology topics. Besides helping with WordCamp Montreal, he organizes the other WordPress events during the rest of the year. His other interests lie with nutrition and sports science, weight training and, most importantly, video games.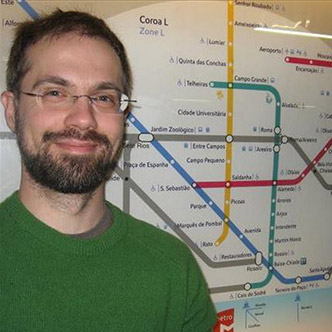 Richard Archambault
Richard loves the web and really loves WordPress. After attending his first WordCamp Montreal in 2010, he was hooked! Now a Happiness Engineer with Automattic, Richard wants to help spread the WordPress goodness to anyone else who's interested in the web. When he's not tinkering with his sites, he loves going to Mexico to eat spicy tacos and ride around on the metro!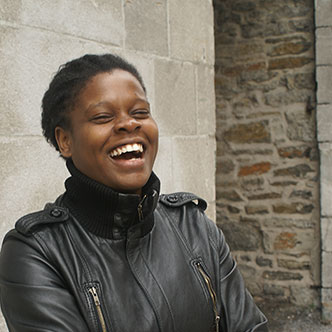 Veronica Louis is a freelance writer and designer from Montreal who loves to learn about different things. With a passion for travel, theatre, languages, teaching and more, she wants to do it all. She first attended WordCamp in 2013 where the awesome WordPress community immediately drew her in. @veronica_louis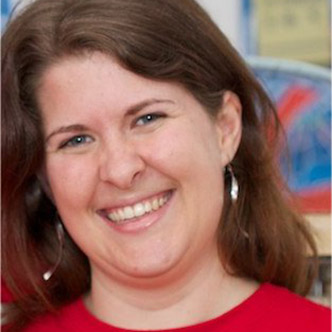 Alex is a freelance web developer at Molecularcode Web Design and loves spending her days working with WordPress. She is also a regular instructor and mentor at Ladies Learning Code events. After a recent career shift herself, she enjoys giving back to the communities that helped support her. Aside from developing websites, her passions lie with 3D printing, gaming and enjoying the outdoors. @molecularcode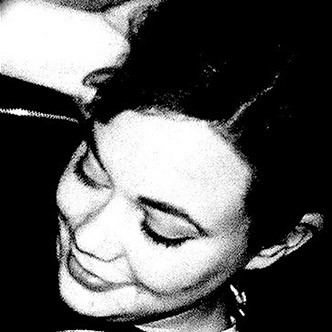 Shannon Smith is the founder of Café Noir Design, a boutique Montreal web design and development studio specializing in bilingual web design. She supports open source software, and sustainable business practices. She speaks often and blogs at Chroni.ca.
twitter | google+ | blog
Special Thanks
We would like to thank some special helpers who made important contributions to WordCamp Montreal 2015.
Sonia of Nudge Design – Web Design
Jean-François Arseneault – Translation
Luca Sartoni – Header background photo
Elida Arrizza – Header photo
Previous Organizers
We'd also like to thank the organizers of previous editions of WordCamp Montreal for their hard work.
WordCamp Montréal 2009
Jeremy Clarke & Sylvain Carle
WordCamp Montréal 2010
Jeremy Clarke, Shannon Smith & Brendan Sera-Shriar
WordCamp Montréal 2011 & 2012
Jeremy Clarke, Shannon Smith, Brendan Sera-Shriar, & Carl Alexander.
WordCamp Montréal 2013
Jeremy Clarke, Shannon Smith, Carl Alexander, Alex Ruaux, Richard Archambault, & Kirk Wight.
WordCamp Montréal 2014
Jeremy Clarke, Shannon Smith, Carl Alexander, Alex Ruaux, & Richard Archambault.